Titus Rodriguez embodies respect, kindness and personal integrity
For some, the family business leads to a lifetime career. Titus Rodriguez got his first taste of construction working for his dad's construction company in high school. After graduation, Titus served in the army for two years before heading to college and earning a bachelor's degree in sociology and an associate's degree in criminal justice. While in college, he also served in the Army Reserves and participated in the ROTC program. Upon graduation, Titus was commissioned as a Second Lieutenant in the Military Intelligence Corps. He credits the military for giving him a foundation of leadership skills used throughout his life.
CONTINUE READING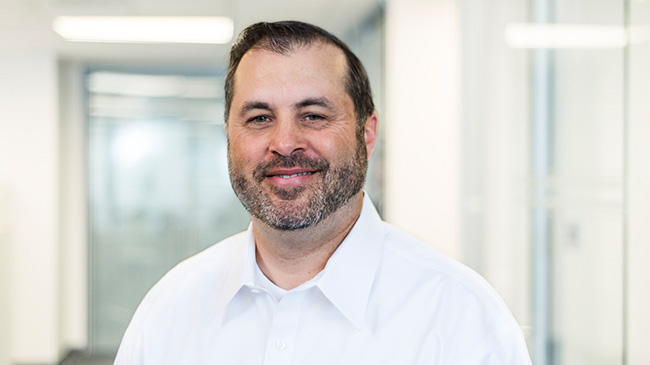 Iris Canary Builds from the Heart
Iris Canary, an assistant superintendent on the Dallas/Fort Worth International Airport (DFWIA) Terminal Renewal and Improvement Program, is part of the team currently working on the 400,000-square-foot renovation of Terminal A Phase III. This project is a significant interior remodel, as well as a replacement of all back-of-house systems. "The job site is vast, we easily walk eight to 10 miles a day," stated Iris.
As assistant superintendent, Iris says one of her favorite things about her job is interacting with people, collaborating with the team, and solving problems. Iris wants to ensure project success by building trust and open communication with owners and trade partners, so at the end of the day, we deliver on their dream and their vision.
CONTINUE READING
Building Connections and Trust
"There is only an upside to being open and honest. If not, you are asking people to trust you when they don't know what you're doing. We allow our clients and design teams to look behind the curtain."
Chad Brewer is a born builder. His dad has worked in construction his entire career, so Chad grew up on job sites, and construction is all he's ever wanted to do. When he graduated from college, he turned to his dad for recommendations on good companies. Lucky for us, Balfour Beatty was on that list. Chad started with us as a project engineer in 1998, and he has worked his way up the ranks to operations director for the Fort Worth office, but he has never forgotten his first projects, and the lessons he learned.
CONTINUE READING