Earnest DeLoach, Jr.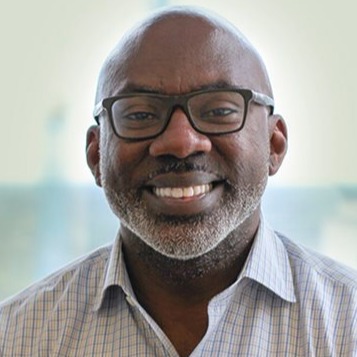 Relentless Ally
Taking Risks, Blazing Trails and Spreading the Wealth
For a moment in time, the dream was to become an astronaut – until Earnest DeLoach, Jr. started the third grade. He jumped at every chance to be heard between oratorical competitions, essay contests and chatting to anyone who would listen. Earnest's teachers always said he had the personality and characteristics to become a great lawyer one day – they were right.

At a young age, Earnest discovered his dream to defend and advocate for others. He knew becoming a lawyer would allow him to channel his passion to protect and serve the community. With full support from his parents, it was a career path he began to pave, but one that had never been pursued by family or friends. Earnest was a trailblazer.

His father, a Korean War veteran, worked as a heavy equipment operator within the construction industry for 30 years. His mother graduated from college with a math degree and became an elementary school teacher. His older sister graduated college with an accounting degree and became a fourth-grade math teacher. "We used to call 'teaching' the family business," Earnest reflects.

Unbeknownst to Earnest at the time, his family's professions would play an impactful role throughout his law career. After graduating from the University of Miami and Florida State University College of Law, Earnest moved to Orlando and worked for a law firm for two years before catching the attention of a small construction law firm in Winter Park. Without any previous construction experience, they took a chance on Earnest due to his willingness to learn.

In the early 2000s, construction was booming. The housing and multifamily markets were exploding, and Earnest was one of a few young construction lawyers in Orlando. During this time, he supported many clients gaining more knowledge around the industry with each milestone. Years later, when the market slowed down, Earnest decided to take a leap, and from 2006 to 2014 ran his own law firm. He represented dozens of clients in various businesses and industries: Fortune 500 companies, transportation authorities, school districts and more.

Every new client presented its own challenges, but that didn't intimidate Earnest – it motived him to succeed. If he didn't know the answer, he sought it out. Learning was a powerful tool, and he wasn't afraid to use it – or share it.

Earnest's desire to spread the wealth of knowledge drove him to become a speaker and part-time professor. Over the last 13 years, Earnest has taught classes at Florida Agricultural and Mechanical University (FAMU) College of Law, Barry University - Dwayne O. Andreas School of Law and Valencia College. Across Florida, Earnest has been asked to speak at events, conferences, places of business, and universities to share his experiences and lessons learned throughout his career.

To Earnest, change wouldn't be possible without risk, but it's what you do with risk that determines an outcome. He believes the only way to manage risk is to confront it head-on to create optimal resolutions and success – in both life and business. Earnest built his career upon taking risks: declaring he wanted to be a lawyer, starting his own firm, becoming a part-time professor, and ultimately shifting his career in 2018 to work for Balfour Beatty.

With over $1 billion of active work across Florida, reducing risk is crucial. With a career full of experiences mitigating risk, Earnest is an expert. Ironically, he's learned that most times, you must assume some risk to reduce and resolve it.

Scott Skidelsky, president of Balfour Beatty's operations in Florida, praises, "Since joining Balfour Beatty, Earnest has been an incredible asset to the leadership of Florida serving his capacity as division counsel and business partner. He's the perfect fit for our culture."

In 2019, Earnest was promoted to vice president of legal for Florida. He has proven his expertise, but what makes him truly valuable is his ability to teach his teammates the importance of managing risk properly: taking measured risks, learning and improving constantly and spreading the wealth along the way.