Chad Humphrey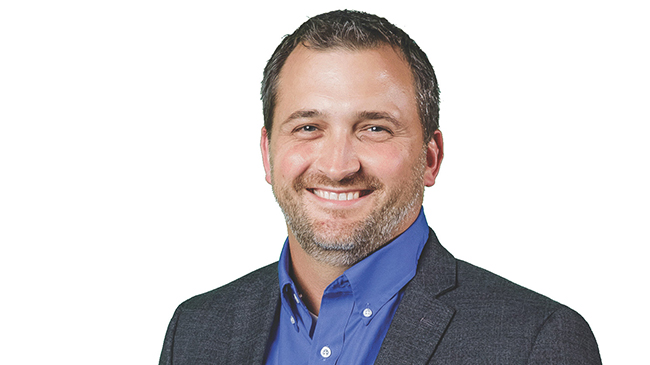 Relentless Ally
Relentless Ally Makes an Immeasurable Impact
Communication, decisiveness and approachability are only a few tools of the trade that Chad Humphrey carries with him to work each day, both on the job and within his community. As senior project manager for Balfour Beatty, he has contributed to the development of high-profile, large-scale construction projects in and around Raleigh, NC. His superior project management and consistent community outreach demonstrate that he's not just here to watch the Triangle grow from the sidelines; he's here to be a true Relentless Ally—to be involved, to contribute and to make a difference, one project, one cause at a time.

Since joining Balfour Beatty in 2008, Chad has had three successive elevations in leadership that were a direct result of significant contributions he has made to some of the most notable projects in eastern North Carolina, which include projects at Johnston Memorial Hospital and the Raleigh-Durham International Airport.

With talent and work ethic that shine brightly, Chad has created an identity rooted in hard work and humility. Chad's experience in aviation, healthcare and education are just the beginning. With an unfailing ability to troubleshoot problems and keep projects on course, Chad has gained the respect of countless members of the local construction community. It's clear to everyone around him that his future will continue to hold groundbreaking, monumental projects—the kind that require a trusted, caring and experienced leader.

Chad's greatest source of pride in leading a project is the responsibility that rests on him. Chad's accountability-based leadership style is evidenced by the numerous team members who have seen their careers progress under his leadership—the interns who have earned their place as full-time employees and the project engineers who have begun working their way up the operations chain.

Those who work with Chad, whether in a personal or professional capacity, are quick to agree that he has earned a reputation as a "calm, cool and collected" leader during every situation. With construction at Willow Spring High School on schedule to open for students in August 2019, Chad is slated to lead the next Wake County Public Schools middle school project, which is the same prototype as one of Chad's previous projects with the owner, Pine Hollow Middle School.

Chad's operational excellence is matched by his tremendous commitment to rallying the community for a common cause. His greatest philanthropic effort is the creation of Balfour Beatty's annual Pink Out Day across the Triangle that raises donations for the Kay Yow Cancer Fund. Under Chad's leadership, the 2018 Pink Out Day raised over $40,100 for the non-profit to help fight women's cancers. Since 2012, the event has raised over $120,000 in total donations.

The day is marked by project teams and workers on jobsites across the Triangle donning pink t-shirts—a visual representation of their support and a celebration of the fundraising that is the cornerstone of the day. In a region that is strengthened through its collaboration of business, government and universities, Chad has created a camaraderie of excitement around the Pink-Out day, garnering support and generous donations from trade partners and owners from all corners of the Triangle.

The foundation's namesake, Kay Yow, former North Carolina State University head women's basketball coach was known for frequently stating, "Never let the urgent get in the way of the important." In a career that revolves around checklists and punch outs, schedules and critical milestones, it's a true testament to Chad's adaptability that he effectively manages multiple projects, priorities and people—simultaneously.

Stephanie Glance, CEO, Kay Yow Cancer Foundation recently praised Chad's efforts. "Over the past six years, Chad Humphrey has been an advocate for the Kay Yow Cancer Fund, uniting communities in the fight against ALL women's cancers. He has galvanized the construction community to champion a cause that affects every family -- cancer. We are most grateful for his leadership and servant's heart as Balfour Beatty continues to make in impact that is changing lives."

Chad's passion for mentoring the next generation was evident during his time working on the Raleigh-Durham International Airport, as he leveraged the landmark project into a learning opportunity. Through a partnership he initiated with Smithfield-Selma High School in Johnston County, Chad brought the stories and successes of the project right into the classroom, sharing industry knowledge and a behind-the-scenes look at what goes into renovating a $52 million airport terminal. In response to their attentiveness in the classroom, Chad invited the students to tour the site, piquing the architecture, construction and engineering interests of many who marveled at the magnitude of the project.

When it comes to making an impact, Chad is a consistent leader and contributor to the Triangle's development. He's a proven Relentless Ally whose tangible influence can be felt throughout his community and among clients and coworkers.